Comey may be many things, but is he really a liar?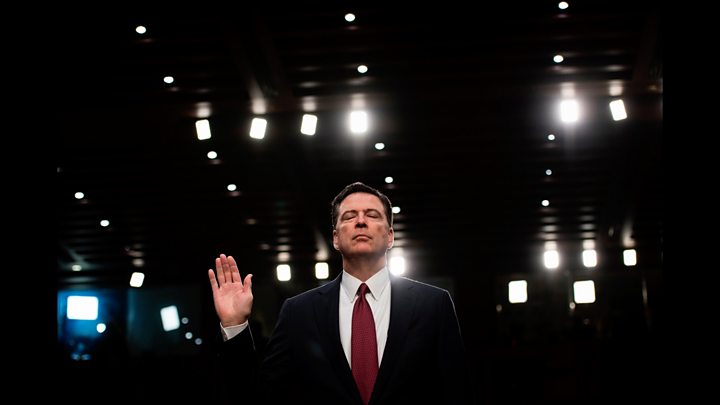 So let's cut straight to it. I've been reading the book, and watched the interview. I also spent hours listening to James Comey giving testimony to Congress before he was fired and afterwards. And my views about him have coalesced.
I think he is vain, arrogant, pious, slightly pompous, supercilious, faux-naïve over the Hillary Clinton emails and the role he played in determining the outcome of the election, and sly in the personal comments he makes about Donald Trump - orange face, white half-moon eyes and (not unusually small) hands.
A little juvenile, no? And most of all I think it is the lowest of political smears to give credence to the Moscow hotel peeing prostitutes story on the basis of salacious and unsubstantiated claims.
"I honestly never thought these words would come out of my mouth, but I don't know whether the current president of the United States was with prostitutes peeing on each other in Moscow in 2013," Comey said in an interview with ABC News.
Well if you don't know, then don't say it. If the long serving prosecutor (as he was in his younger days) had said that in court, the defence would have risen and said "Objection your honour, conjecture". And the judge would have sustained that objection.
Read full article Comey may be many things, but is he really a liar?