What is Trumpism?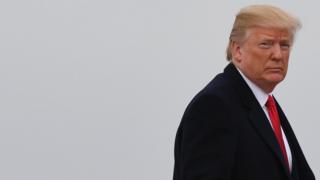 It was repeatedly said during the 2016 presidential campaign that the press never really got why Donald Trump was doing so well, summed up in a brilliant sound bite coined by a US journalist, who said that the media took him literally and not seriously, while the American public took him seriously but not literally.
In other words, Trump supporters knew there was boasting and braggadocio. They knew he wouldn't do exactly what he said, but they liked the sentiment, all summed up in his blood and thunder inaugural speech.
Now that we are a year into the Trump presidency, maybe we in the fourth estate were right to take him literally. He has cut taxes. He has pulled the US from the climate change agreement. He has tried to unwind Obamacare. He moved ahead with his travel ban. He still wants to build his wall.
So should we be now adding an "ism" to the end of his name? Are we dealing with a thought-through philosophy, a carefully mapped world view that historians will look back and call Trumpism? Or are we dealing with instincts and impulses guided by a populist desire to please his base that delivered his astonishing victory?
Trumpism is "what the president believes on any particular moment on any particular day about any particular subject," says Ron Christie, a Republican analyst who worked in the White House of George W Bush.